Cupping - Satori Healing in Knoxville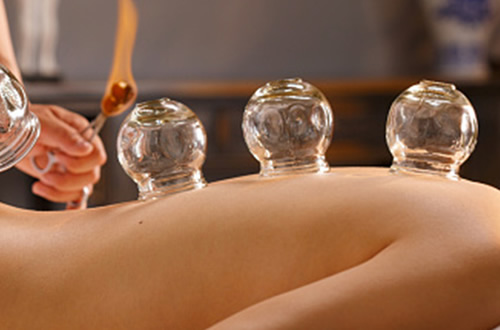 Cupping is a Traditional Chinese Medicine that has been practiced for thousands of years, although the technique may have changed in that time the original philosophy remains. Basically it involves the use of glass or plastic cups to create a vacuum on the patients skin. In some ways it can be categorized as the reverse of massage.
The suction produced by the cups raises the skin, tissue and muscles upwards, to increase circulation and assist in the release of lactic acid that is deep rooted. Cupping is most often used on the back, shoulders and neck of a patient and is often but not always combined with acupuncture treatments.
Cupping is commonly used to treat respiratory diseases but also its effect of increasing circulation like several Chinese Therapies has many other benefits.
One usually will feel a tight sensation where the cups are placed but often it is more felt to be soothing and very relaxing. The length of time the cups are in place vaires according to each patients needs from a very short time to longer amounts of time.
Contact Satori Acupuncture on 865-333-5811 to discuss this type of treatment or others that may be of benefit to you.
To view other services like acupuncture visit out Acupuncture Services page