My Story -by Nikki Peoples,

M.A.c, Dipl. Ac., L.A.c
I grew up in San Jose, California in a neighborhood comprised of people from many different cultures. Both of my parents have a love of Asian culture, and, therefore, passed this on to me at an early age. My martial arts training began during childhood, and I've continued to study martial arts throughout my life. I've studied Karate, Tae Kwon Do, Wing Chun Kung Fu, Tai Chi, Budokon Martial Arts and Yoga. I currently practice Brazilian Jiu Jitsu and Vinyasa Flow yoga.
Upon graduation from high school, I attended the U.S. Naval Academy and served on active duty for 8 years. I had the opportunity to travel the world, visiting over 20 different countries. I served an additional 8 years on active duty after entering the reserves and retired after 20 years of Naval service. Throughout that time, I have regularly participated in sports. I was introduced to rugby in college, and I played for over 10 years, well into my mid-30s. Toward the end of my rugby career, I was introduced to Australian Rules Football, a fast-paced, full contact sport, both equally as fun and as challenging as rugby. I played for the U.S. Women's National Team for several years until I sustained too many injuries. So, I am intimately familiar with pain and the daily challenges that injuries pose to one's quality of life. I know what it's like to be sidelined, to try to recover from a debilitating injury and get back to a daily routine as quickly as possible. This understanding of pain is what influenced me to study prevention medicine and what ultimately caused me to become a student of yoga as well as study acupuncture.
As a prior active duty naval officer and participant of sports on the international stage, I have been fortunate to meet people from various walks of life. I've interacted with many people of different ethnic, socioeconomic and religious backgrounds as well as those with unique life experiences. These interactions have led me to explore different ways to connect with people. My goal, whenever I meet new people, is to ensure that they are comfortable enough to share their experiences and be proactive in their own healing process.
I continue to practice martial arts, play sports (non-contact now! :-) ) and practice yoga.
Acupuncture is an important compliment to all of these activities, and it brings me great joy to be able to integrate my understanding of the movement arts with my knowledge of the holistic medical arts. I hope that I can offer you the same benefits that I've obtained from this knowledge.
I am moved by each person's path toward their own healing, and I believe that the patient should have just as much investment in their healing process as the practicioner. It is a great privilege to act as a facilitator and co-conspirator through this process.
My goal is to help people see themselves not only as they present in illness, but, more importantly, as they envision themselves in perfect health...in full discovery of their true nature, unique in body, mind and spirit.
Penelope Fattebert, L.Ac.
"Medicine is of all the Arts the most noble." - Hippocrates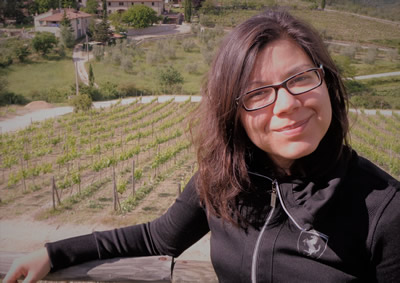 My story starts in 2002. That's when I began volunteering in the Bay Area and got to see first-hand the power of relationships and commitment to being of service in the community. I've worked with homebound seniors by delivering food to them and listening to their wonderful life stories. I've tutored middle school children in math and reading. While working at the San Francisco Health Department, I volunteered with the SF Homeless Project Connect, helping homeless find much-needed services and resources.
Working for ARC of San Francisco, advocating for and training job-seeking developmentally disabled adults, I learned the power of patience and kindness and new ways of thinking. Two years as a volunteer hospice caregiver with the Zen Hospice Project, I deeply believe that every single person deserves care and love, up until their dying breath. Around this time I was told I would need surgery for my carpal tunnel – the pain was debilitating. After a year of being told I'd be on pain relievers for life or could opt for the surgery, I found an acupuncturist who worked on relieving the pain and I was back to being pain-free! It was then that I knew I wanted to help others be free from pain, and achieving optimal health and balance. Providing thousands of acupuncture treatments in both a community acupuncture clinic and private practice, allowed me to hone my skills as a practitioner. Throughout all of this, what stands out is the strength of the human spirit to endure and persevere! My past experiences, hopefully, have shaped me into the type of practitioner that can really listen and connect with you. I bring patience, positivity, and humor into every session. I'm serious when it comes to health, but laughter is truly the best medicine!
I live in Oak Ridge with my husband, three children, and five chickens. When I'm not baking fresh breads and desserts, I play music in a community orchestra, performing several times a year. My family and I attend church in Knoxville, enjoying time with like-minded families.

But enough about me! You're probably asking what can acupuncture do for you. Acupuncture affects every major system of the body, including the cardiac, gastrointestinal, circulatory, cerebral, genitourinary, endocrine, and immune systems. Acupuncture relieves pain, reduces inflammation, and restores homeostasis. Acupuncture also addresses mental and emotional concerns, with various protocols such as: NADA, ML10, Dr. Tan Balancing Method, just to name a few. In a nutshelll: acupuncture works on the body, the mind, the emotions, and the spirit. If you're ready to take the first step or are already familiar with the numerous benefits of acupuncture, I look forward to meeting you at Satori Acupuncture in Oak Ridge.
Remember: Health is your priority!
Nikki Peoples
National and State Certifications
Vice President of the Tennessee Acupuncture Council (since Oct 2018)
State of Tennessee Acupuncture License (L.A.c)




State of Georgia Acupuncture Licenses (L.Ac.)

Dipl. Ac. from the National Certification Commission of Acupuncture and Oriental Medicine (NCCAOM)

Certificate (2 yr study) -Chinese Herbal Medicine
Acupuncture Education
Doctoral Degree in Acupuncture & Oriental Medicine (Candidate) Five Branches University, 2020

Masters of Science Degree in Acupuncture (M.A.c)

The Academy for Five Element Acupuncture, 2008
Certificate in Chinese Herbal Medicine.

China Wellness Center (Chinatown, NY), 2008
Other Education
U.S. Naval Academy, 1997, Bachelors of Science Degree in English

University of San Diego, 2004, Masters of Science Degree in Global Leadership

Spalding University, 2014, MFA in Writing - Fiction.
Apprenticeships
Jeffrey Yuen
88th generation Taoist priest of the Jade Purity School and renowned herbalist and acupuncturist.
2007-2009 -2 yrs study in herbalism.
Dr. Du Li
Board member of the Traditional Chinese Medicine Association of Georgia.

Previously a Professor of Oriental Medicine in Atlanta at Edgewood College.

Lead Doctor and Professor at Tian Jin University Teaching Hospital in China and National Clinic Research Center of Acupuncture from 1986-2000; worked extensively in acupuncture, internal medicine, and gynecology
2009-2010 -1 year study focus on pain management and stroke medicine